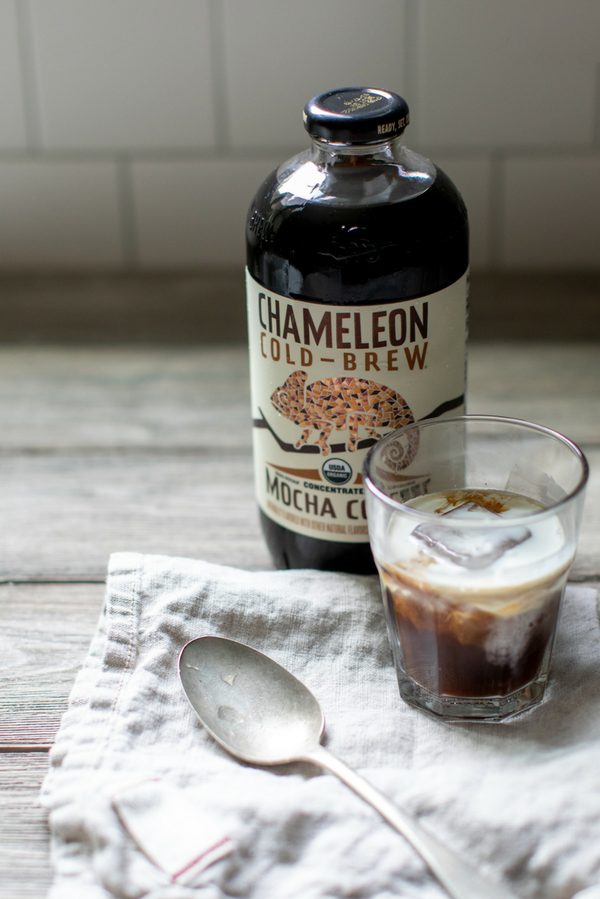 Coconut Milk Cold Brew Coffee
Coconut Milk Cold Brew Coffee
We've teamed up with Ashley Schoenith to bring you this simple and delicious recipe for Coconut Milk Cold Brew Coffee made with Chameleon Cold-Brew Mocha Coffee Concentrate.
Step 1
In a large cup, pour 1/2 cup of cold brew coffee and mix in 1/4 cup ice cold water; stir together. Remember, this comes as a concentrate so mixing in equal parts coffee concentrate and liquid will ensure the perfect drink.
Step 2
Add 1-inch frozen ice cube to your cup and pour over the 1/4 cup coconut milk. You can leave it your milk on top or stir in if you prefer. Sip and enjoy!
Drink and Eat More Coffee